Inflatable Game Rentals
Delivery in Central Texas And The Greater Austin Area
Book Online Now
Interactive Game Rentals
Delivery in Central Texas And The Greater Austin Area
  Interactive Games
Interactive Games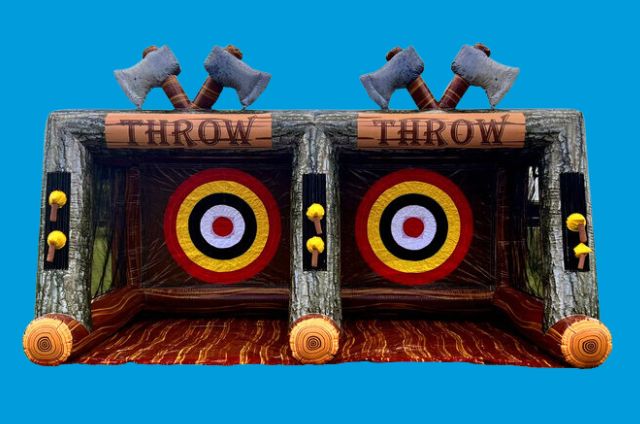 Featured Interactive Game Rental
Double Lane Axe Throw Inflatable Game
The Double Lane Axe Throw is the perfect addition to any outdoor event or party. This exciting inflatable game allows two players to compete against each other by throwing foam axes at a target board. The double-lane design allows for head-to-head competition, making it a great way to add some friendly competition to any gathering.

The game is made with high-quality materials and is designed to be safe and durable. The foam axes are soft and lightweight, making them safe for players of all ages to use. The target board is made with sturdy materials and is designed to withstand the rigors of outdoor use.

The Double Lane Axe Throw is easy to set up and can be used in a variety of settings. It is perfect for backyard parties, corporate events, and community gatherings. It is also a great way to add some excitement to a family reunion or birthday party. It is safe, durable, and easy to set up, making it a great addition to any gathering.
Book Online Now
Why Choose CenTex Jump & Party Rentals
Planning an event can be a huge undertaking. And one of the most overlooked areas is party entertainment. CenTex Jump & Party Rentals is here to help! Our inflatable games and interactive game rentals are the perfect choice for kids and adults alike, and are sure to leave everyone with smiles on their faces.

Your party guests will step right into a world bursting with vibrant colors and boundless energy. As they arrive, the party attraction will be the colorful inflatable game rental, beckoning everyone to gather around for a turn. Your guests will channel their inner athlete and engage in a thrilling match against friends. Whether is an inflatable soccer game or even a rock climbing wall rental, you will be thrilled to see such excitement happening around you.

Seeking a challenge of a different nature? Your crowd will go wild for the latest axe throwing craze, so our Axe Throw Game will be a hit! The vividly painted targets will entice guests to grab the foam axe and take aim at the target. With a swift motion, the axe soars through the air and you've hit the mark!

At CenTex Jump & Party Rentals, we pride ourselves on delivering a world of entertainment that transcends the ordinary. Our inflatable interactive games transport you to a realm where imagination runs wild and laughter knows no bounds. Come, be a part of this adventure, and create unforgettable memories that will linger in your mind long after the event has ended.
It's Time For The Toxic Meltdown!
Check out our Toxic Meltdown! 8 Players can rush to an X and TRY to avoid the Toxic Meltdown rotating boom. Stay on your toes and be ready to jump and dodge the rotating arm. This is a great inflatable interactive game rental for a huge group or even a small group of friends. This unit rents for 4 hours and please use caution, it is highly addictive!
https://www.youtube.com/embed/MaCxysfCZBY?rel=0
Interactive Inflatable Game Rentals Made Easy
Start planning your next event with CenTex Jump & Party Rentals! Our inflatable games are perfect for all ages and occasions, from birthday parties to corporate events.

At CenTex Jump & Party Rentals, we understand the importance of safety and quality. All of our inflatable rental equipment undergoes a thorough inspection before and after each use. We also take pride in our meticulous cleaning process, ensuring that every rental arrives in excellent working condition and undergoes thorough cleaning after each use.

So why settle for a boring party or event? Choose CenTex Jump & Party Rentals for the ultimate interactive game rental experience. Be sure to see why our customers keep coming back for their party rental needs, check out the reviews they leave us. Not only is the ordering process easy and fast, but the confirmation, setup, and pickup process is a breeze!

You can choose to rent your inflatable party rentals and other items with our easy online ordering system. You can also choose to call, email, or live chat with one of our team members and walk you through the ordering process.

After you rent inflatable party rentals, a member of our team will contact you within 24 hours to confirm the order. On the day of the event, your delivery driver or team will call you to verify the window in which they plan to arrive. Once we arrive, we will:

- Set up the equipment in the safest location possible.
- Collect payment if anything is due.
- Our delivery team will show you how to operate the equipment safely.
- Answer any questions you may have and verify pickup time.

That's it! A simple and smooth way to rent an inflatable game rental for your party!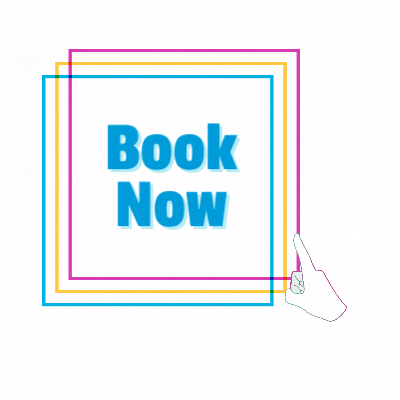 Easy Online 24/7 Booking!
Booking online has never been easier than with Centex Jump & Party Rentals!

1. Simply click the book now button
2. Choose the date and time of your party, and
3. Select the item/s you need for your party or event
4. Enter your info and pay a small deposit and that's it!

Our easy-to-use system even lets our customers know what items are available in real-time! From renting interactive games, bounce houses with slide combos, huge obstacle courses, wedding tents, and chairs to bubble machines....we have it all! Our top-notch staff will deliver on time and make sure your party goes smoothly.
Do You Deliver Interactive Inflatables Near Me?
With Centex Jump Party Rentals, the answer is Yes! We deliver to parties and events throughout Georgetown and the surrounding communities. We love watching kids' faces break into smiles every time we show up at events. Our selection of inflatable water slides and dry slides, bounce houses, bounce houses with slides, dunk tanks, concession stand, yard games, obstacle courses, interactive games are a sure hit every time. We also have offer tents, tables and chairs, to give your guests a place to escape the weather and relax while also making your party planning easier. At a location that doesn't have access to electricity? No problem, we even have generators available for rent to provide the power.
Our Service Area
Proud to Serve The Following Areas:
If your party or event is beyond that radius, just let us know! We may be able to make special accommodations to suit your event.
NOTE: Fees may vary depending on how far you are outside our service area.
https://www.google.com/maps/d/u/0/embed?mid=11Cu-x_Y5y6rg93A7rvW17vKWFCVfqH6j&ehbc=2E312F
Customers Who Rent Inflatable Party Rentals Also Reserve: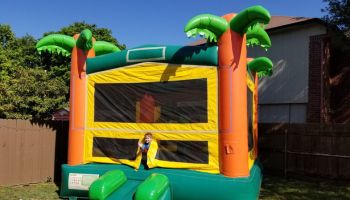 Bounce Houses
What better way to spend quality time with your friends and family than a bounce house! CenTex Jump & Party Rentals offers a wide selection of bounce houses to choose from. We guarantee you will find the perfect bounce house from our selection and you will not be disappointed.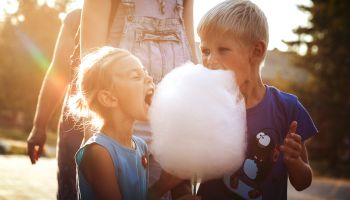 Party Snacks
Our concession machine rentals are the perfect way to add a little fun to your party. Choose from popcorn, cotton candy, or snow cones (or all of them) for your party to help feed the cravings of your guests. We also have an inflatable Tiki Bar to compliment a tropical theme for your next party or event.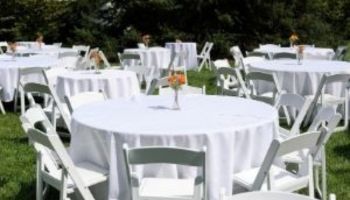 Tables and Chairs
Adding tables and chairs is the perfect way to provide additional seating for all your guests at your event. And they will appreciate that you provided a place to relax while having time to mingle and have a snack! You can really never have enough chairs once guests start coming in to play at your party!
Frequently Asked Questions About Renting Interactive Games
Does the price include set and delivery?
Yes, although additional fees may apply for areas farther out. Remember prices do not include sales tax.
Do you deliver to other cities?
Yes, but once again please be aware that due to rising gas prices and the possible need for an extra truck and labor that travel fees can be quite high. Please call our office for a current quote.
Does the rental time include your set up time?
No. We arrive early to set up so you get the entire rental time to play.
That depends on how many rentals we have that day. Generally we arrive 1-3 hours before the rental time begins. If we have a lot of rentals that day, we may need to set up as early as 4 hours in advance. If this is the case, we will call the Friday before to confirm that someone will be at the party location.
We've rented some really dirty jumps from other companies in the past. Are they always that dirty?
No. The jump should be clean when you get it. Centex Jump & Party Rentals cleans and disinfects after every rental.