Rental items from Centex Jump & Party Rentals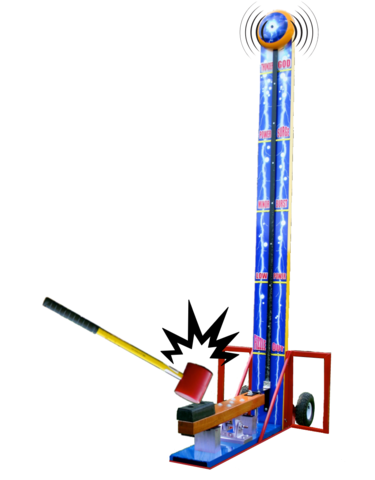 Hi Striker
Can you ring the bell?
Introducing the Hi Striker carnival game rental, where strength meets excitement! Get ready to put your muscles to the test as you aim to ring the bell and show off your power. This thrilling game is designed with attention-grabbing lighting styled graphics that will captivate players of all ages.
Included with the Hi Striker rental is a sturdy mallet, allowing participants to swing with confidence and give it their all. Whether you're organizing a carnival, church event, school function, or any other gathering, this game is the perfect addition to amp up the fun and create unforgettable memories. Challenge your friends, family, and colleagues to see who can achieve the ultimate victory and ring the bell with a resounding clang. With its engaging design and competitive nature, the Hi Striker will keep everyone entertained and cheering for more. Don't miss out on the opportunity to add a touch of excitement to your event. Rent the Hi Striker carnival game today and let the strength-testing fun begin!