Rental items from Centex Jump & Party Rentals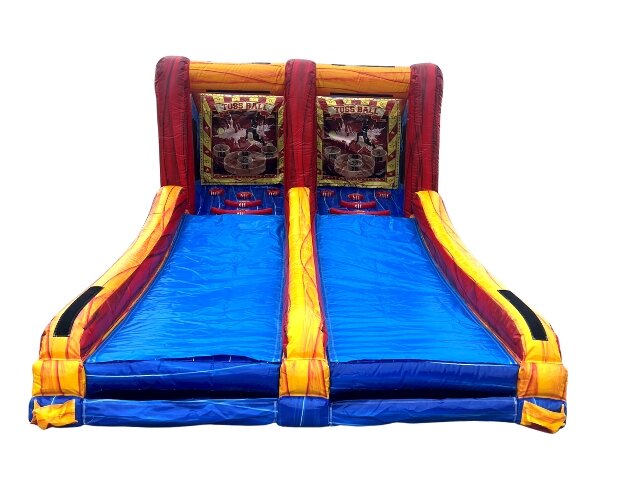 Dual Lane Skee Ball
Actual Size: W 13', L 17', H 9'
Setup Area: W 14', L 18', H 10'




13' x 17' Dual Lane Skee Ball Rental
Make your next party a blast and be the first to knock all three targets down on your way to the finish line with this Dual Lane Skee Ball (Or Ski Ball) from Centex Jump Party Rentals! This exciting game features two lanes and three target holes. It's easy to take turns, so the fun can be enjoyed by a team of two or more players. Your friends can compete against each other or go head to head. It is played by rolling a ball up an inclined lane into holes. The object of the game is to collect as many points as possible by having the ball fall into holes which have different points values. The balls roll right back to you and you can start again. Includes the balls to play the game.
Roll your ball down the lane, collect points and avoid hazards like banana peels on the way to the final hole!
The #1 Party Rentals + Water Slide Rentals In Austin!
Proudly serving Austin & Surrounding Areas with The Best Party Rentals .At Centex Jump & Party Rentals, we believe that the best memories are made with the people you love. We know how important it is to have great party equipment, but even more so, how important it is to have fun at your next event. We are a family first and a family friendly company that specializes in making events memorable. We believe in good clean fun!