Dunk Tanks
Dunk Tanks Rentals In Austin Area
Why Choose Dunk Tanks From CenTex Jump & Party Rentals
Our Dunk Tank rentals are sure to make a splash at your celebration! Dunk tanks offer lots of fun for your guests — especially if you're hosting the event outside on a hot, sunny day. A dunk tank rental will get the crowd cheering and engaging like no other attraction! Excitement always runs high as everyone tries to anticipate when the seat will drop and the person in the tank will get dunked! You do not need to worry about learning how to set up and operate your dunk tank rental. Our trained and experienced staff of party experts will deliver, set-up, and pick up the dunk booth.
Rent a dunk tank for your next event and have a popular "celebrity" tease the crowd to get the most participation. A dunk tank rental from CenTex Jump & Party Rentals is always a hit with schools, churches and corporations alike. There is nothing like a "Dunk the Principal" or "Dunk the Boss" activity to increase school spirit or corporate morale.
Where can I get information about renting dunk tank, such as pricing and availability?
If you're interested in renting a dunk tank for your next party, CenTex Jump & Party Rentals is the perfect place to start. They have a wide selection of dunk tanks to choose from, and they're always expanding their inventory. You can find more information about their pricing and availability on their website or by contacting them directly.
The contact information for CenTex Jump & Party Rentals is as follows:
Phone number: (512) 987-9635
Email address: centexjump@gmail.com
Website: https://www.centexjump.com
Check out our custom feedback
reviews
.
If you're looking for a fun and unique way to entertain kids at your next birthday party, then rent a dunk tank from CenTex Jump & Party Rentals. You can also use them as decorations or add-ons to any event such as company picnics, birthdays, church outings and more! We have all sizes available so there is sure to be one that fits well in the space you need it in. And don't worry about lugging around heavy dunk tnak; we deliver straight to your party with delivery fees starting at $10. Our friendly staff will set up everything for you and walk through how the equipment works before they leave - no assembly required! Contact us today if you're ready to book it and forget it.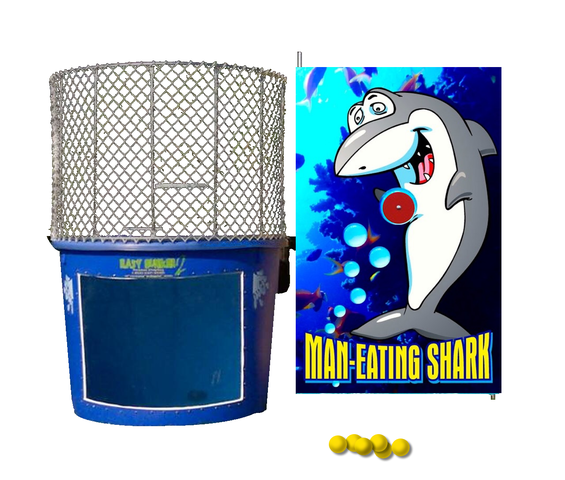 Featured Dunk Tank Rental
Large Blue Dunk Tank
Getting a Dunk Tank Rental Austin can add so much excitement and enjoyment to any party or event. Party goers love to line up to take a couple balls and try to dunk friends and family members, maybe even your boss or pastor into the cold water suprise of the dunk tank tub. We love dunk tanks so much we had to get a bigger dunk tank than we had. Dunk Tanks in Austin pair so well with many of our Party Rentals. Rent a dunk tank today and plan the best event you could imagine. CenTex Jump & Party Rentals has the Best Bounce House Austin has to offer and Water Slides Austin can get and even.
BOOK NOW!
Dunk Tank Rentals Made Easy
Not only is the ordering process easy and fast, but the confirmation, setup, and pickup process is a breeze!

You can choose to rent your dunk tank rentals and other items with our easy online ordering system. You can also choose to call, email, or live chat with one of our team members and walk you through the ordering process.

After you rent dunk tank, a member of our team will contact you within 24 hours to confirm the order. On the day of the event, your delivery driver or team will call you to verify the window in which they plan to arrive. Once we arrive, we will:


Set up the equipment in the safest location possible.
Collect payment if anything is due.
Our delivery team will show you how to operate the equipment safely.
Answer any questions you may have and verify pickup time.

That's it! A simple and smooth way to rent a dunk tank for your party!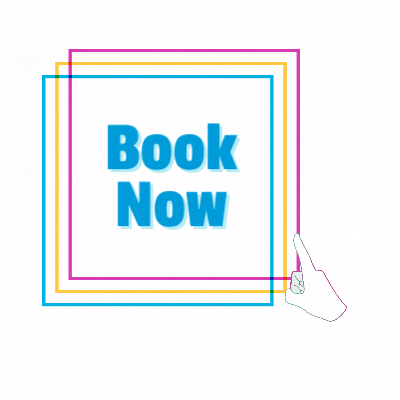 Easy Online 24/7 Booking!
Booking online has never been easier than with Centex Jump & Party Rentals!

1. Simply click the book now button
2. Choose the date and time of your party, and
3. Select the item/s you need for your party or event
4. Enter your info and pay a small deposit and that's it!

Our easy-to-use system even lets our customers know what items are available in real-time! From renting bounce houses, bounce houses with slide combos, huge obstacle courses, wedding tents, and chairs to bubble machines....we have it all! Our top-notch staff will deliver on time and make sure your party goes smoothly.
Do You Delivery Dunk Tanks Near Me
With Centex Jump Party Rentals, the answer is
Yes!
We deliver to parties and events throughout Georgetown and the surrounding communities. We love watching kids' faces break into smiles every time we show up at events. Our selection of
inflatable water slides and
dry slides
,
bounce houses
,
bounce houses with slides
,
dunk tanks
,
concession stand
,
yard games
,
obstacle courses
,
interactive games
are a sure hit every time. We also have offer
tents
,
tables and chairs
, to give your guests a place to escape the weather and relax while also making your party planning easier. At a location that doesn't have access to electricity? No problem, we even have
generators
available for rent to provide the power.
Our Service Area
Proud to Serve The Following Areas:
If your party or event is beyond that radius, just let us know! We may be able to make special accommodations to suit your event.
NOTE: Fees may vary depending on how far you are outside our service area.
Customers Who Rented Dunk Tanks Also Rented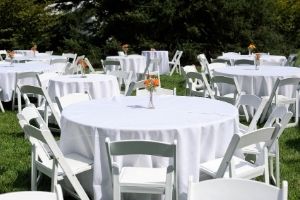 Tables And Chairs
Adding table and chair is the perfect way to provide additional seating for all you guest in your event We all need a spot to place our plates and sit down after bouncing around all day. You can really never have enough chairs once guests start coming in to play at your party!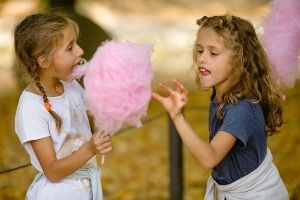 Concessions
Our Concession Machine rentals are the perfect way to add a little fun to your party. Choose from popcorn, cotton candy or snow cones (or all of them) for your party to help feed the cravings of your guests. We also have an inflatable Tiki Bar to add an extra tropical theme.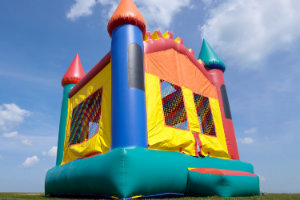 Bounce Houses
What better way to to spend quality time with your friends and family than a bounce house. CenTex Jump & Party Rentals offers a wide selection of bounce houses to choose from. We guarantee you will find the perfect bounce house from our selection and you will not be disappointed.
Frequently Asked Questions About Dunk Tank Rentals