Rental items from Centex Jump & Party Rentals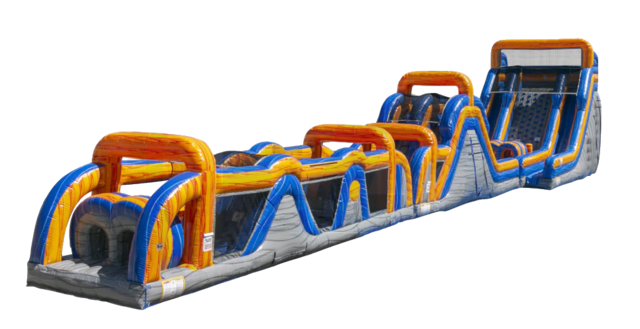 100' Infinite Obstacle
Actual Size: W 21', L 100', H 20'
Setup Area: W 23', L 106', H 22'




Infinite The 100' Obstacle Course Rental from Centex Jump & Party Rentals
Do you have what it takes to take on the 100' Infinite Obstacle Course? This awesome inflatable obstacle is suitable for any event that has the 106' x 23' setup space and needs some kick-butt entertainment. Kids young and old (adults) can take turns or run simultaneous on this two person side by side competition run. Be sure to take your turn to see if you can handle all the running climbing and bouncy fun that this 100 foot obstacle course brings. Participants can run 2 at a time with this dual lane shoot that finishes with a giant 20' rock climb to a giant slide at the finale. Join us at the party by booking this inflatable obstacle course for your next event today. Reserve as early as you want to ensure availablility. We never overbook with our real-time inventory system. See you there!
Rent With Confidence at Centex Jump & Party Rentals
At Centex Jump & Party Rentals we take your party seriously and safety too. All our equipment is cleaned and sanitized before each rental to ensure you have nothing to worry about, other than the guest list. www.centexjump.com home of the best party rentals in Jarrell. Find this and other great party rentals by searching "Obstacle Course Rentals Near Me"