CenTex Jump & Party Rentals: Your #1 source for inflatable bounce houses
If you've ever been to a children's birthday party, then you know that bouncy houses are the latest must-have. This is because they provide hours of fun for kids and adults alike. No matter what your age or size, there are always ways to have a great time in one! The only problem with them is that not everyone can afford their own house. But no worries! CenTex Jump & Party Rentals has got you covered. They rent
inflatable bounce houses so all your friends and family will be able to enjoy themselves at any event—no matter how big or small it may be. So if you want an amazing addition to any celebration, call up CenTex Jump & Party Rentals today




What is CenTex Jump & Party Rentals

CenTex Jump & Party Rentals specializes in inflatable bounce house rentals for children's birthday parties. The business also provides tables, chairs, tents and other party equipment. It is located in Georgetown Texas with delivery to all of Austin to include Leander, Liberty Hill, Round Rock and Cedar Park.




Why you should rent a bounce house from CenTex Jump & Party Rentals

If you want an amazing addition to any celebration, then CenTex Jump & Party Rentals is the company for you. They specialize in inflatable bounce house rentals that will provide hours of fun for all ages. Whether you're a 5 year old or a 50 year old, there's always a way for you to have a good time!


How to rent a bounce house from CenTex Jump & Party Rentals

For more information on renting a bounce house from CenTex Jump & Party Rentals, please visit their website at https://www.centexjump.com


Steps for reserving your bounce house rental are as follows:


1) Gather the location and date of when you would like to rent the bounce house. Visit the website or you may contact us via text message, email or Facebook messenger with your inquiry.

2) We will gauge availability and get back to you with an appropriate day for delivery based on the date you requested.

3) You will be required to pay a deposit in order to hold the date you reserved for your event. Once we receive your deposit, our team will email out an invoice directly to you.


The benefits of renting a bounce house from CenTex Jump & Party Rentals

The benefits of renting a bounce house from CenTex Jump & Party Rentals are plentiful. For one, it is an incredible way to introduce children to the world of inflatable bounce houses without the cost of purchasing them for your own home. And while not everyone can purchase their own bounce house, everyone can enjoy an awesome time bouncing at a party! They're also great for adults to get in on the fun! It can be difficult to find ways for adults to have fun at family gatherings that do not involve alcohol or other adult activities, but it's easy with a bounce house rental! And since they are often used indoors, no one ever has to worry about bouncing around outside in the rain.

Where to find more information about renting inflatable bouncy houses, such as pricing and availability
If you're interested in renting an inflatable bouncy house for your next party, CenTex Jump & Party Rentals is the perfect place to start. They have a wide selection of bounce houses to choose from, and they're always expanding their inventory. You can find more information about their pricing and availability on their website or by contacting them directly.

The contact information for CenTex Jump & Party Rentals is as follows:

Phone number: (512) 987-9635

Email address: centexjump2gmail.com

Website: https://www.centexjump.com

If you're looking for a fun and unique way to entertain kids at your next birthday party, then rent an inflatable bounce house from CenTex Jump & Party Rentals. You can also use them as decorations or add-ons to any event such as company picnics, birthdays, church outings and more! We have all sizes available so there is sure to be one that fits well in the space you need it in. And don't worry about lugging around heavy bouncy houses; we deliver straight to your party with delivery fees starting at $10. Our friendly staff will set up everything for you and walk through how the equipment works before they leave - no assembly required! Contact us today if you're ready to book it and forget it.
New Arrivals!Always keeping it fresh with new equipment coming for 2021 and 2022!
Water Slides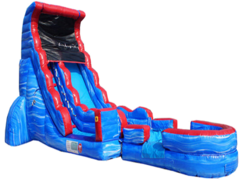 Bounce House Combos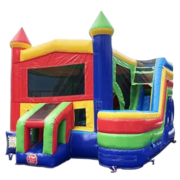 Obstacle Courses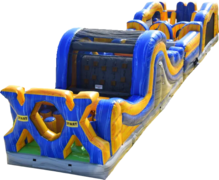 Interactive Games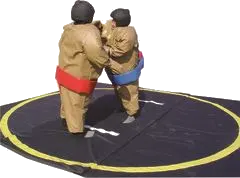 Bounce Houses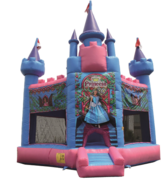 Slides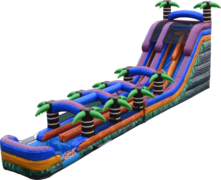 Games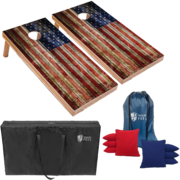 Concessions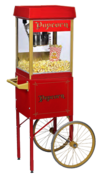 Tables and Chairs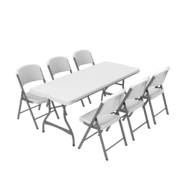 Generators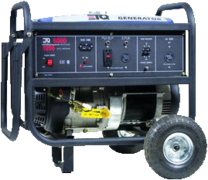 All Products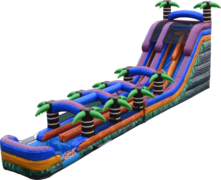 Tents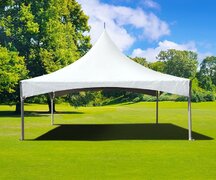 Dunk Tanks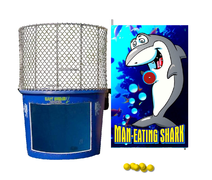 Fun is going to happen!
We know there are many options when choosing who will service your bounce house rental in Georgetown or surrounding areas.

We hope that you will choose the BEST in business when it comes to making things right. We show up on time and are helpful every time.

Georgetown is our home town. CenTex Jump & Party Rentals is located right in the heart of Georgetown Texas and is happy to service our neighboring communities.

We offer units for the smallest and largest occasion. We can help you plan that next birthday party with the perfect Tropical Bounce House or the Most Xtreme Inflatable Water Slide Rental. Check out our full line and remember to book with confidence.

We are your neighbors.

"You Bring The Guests, We'll Bring The Rest"
Useful Georgetown Texas Community Links